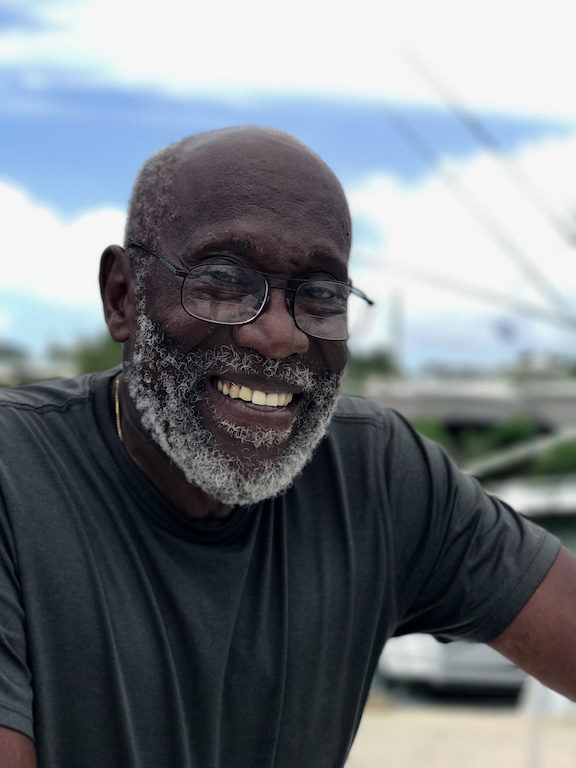 Mystic Seaport Museum will present its 2022 America and the Sea Award to Captain William "Bill" Pinkney, former Mystic Seaport Museum trustee, U.S. Navy Hospital Corpsman, sailor, educator, author, and adventurer. The prestigious award recognizes those individuals and organizations whose extraordinary achievements in the world of maritime exploration, competition, scholarship, and design best exemplify the American character. As a former trustee of Mystic Seaport Museum, Pinkney and his work to open the maritime world to inner-city youth and others around the United States embody the Museum's mission to inspire an enduring connection to the American maritime experience.
Museum President Peter Armstrong said, "Captain Pinkney expertly and professionally unwraps the stories of the sea, from circumnavigation to the history of the triangle trade, for a wide and diverse audience. An ambassador to those who believe the maritime world is not their world, he has proven adept in showing everyone that the sea connects us all."
Pinkney was drawn to the sea from a very young age and worked to sustain a personal connection as well as provide opportunities for others to learn the important history of people and the sea and the resulting influence on American culture.
His work as captain of the freedom schooner Amistad – the first vessel constructed from the keel up at Mystic Seaport Museum – and his journey through the Middle Passage on The Sortilege, brought to life personal connections to the history of slavery and the crucial role that seafaring played. His solo circumnavigation on his 47-foot cutter, aptly named The Commitment, from Boston around the five southern capes and back to Boston, spanning 27,000 miles and 22 months, grew into an educational opportunity for many children via video diaries, phone conversations, opportunities to track his progress through satellite technology and lesson plans that included navigational calculations and the influence of faraway cultures. All of this work, born from a desire to leave a legacy for his grandchildren, speaks to the mission of Mystic Seaport Museum.
The Museum will recognize Pinkney's exceptional life by awarding him the America and the Sea Award on Wednesday, October 26, 2022. The award presentation will take place at the Metropolitan Club in New York City.
This affair is the premier fundraising event for Mystic Seaport Museum. Past recipients of the America and the Sea Award include outstanding yachtsman Terry Hutchinson; America's Cup Hall of Famer Tom Whidden, one of the most acclaimed sailors of all time; American businesswoman and philanthropist Wendy Schmidt, whose ocean explorations have advanced our understanding of the ocean's biodiversity and vulnerability; groundbreaking Whitbread and America's Cup sailor Dawn Riley and Oakcliff Sailing; philanthropist and environmentalist David Rockefeller, Jr., and his Sailors for the Sea; boat designers Rod and Bob Johnstone and their company J/Boats; author and historian Nathaniel Philbrick; maritime industrialist Charles A. Robertson; America's Cup Hall of Famer and author Gary Jobson; WoodenBoat Publications founder Jon Wilson; former Secretary of the Navy John Lehman; oceanographer and explorer Sylvia Earle; America's Cup sailor William Koch; President and CEO of Crowley Maritime Corporation, Thomas Crowley; historian David McCullough; and the first honoree, legendary yacht designer Olin J. Stephens, II.
Individuals interested in an invitation may email advancement@mysticseaport.org.
Pinkney's full biography can be read at mysticseaport.org/gala.
About Mystic Seaport Museum
Mystic Seaport Museum, founded in 1929, is the nation's leading maritime museum. In addition to providing a multitude of immersive experiences, the Museum also houses a collection of more than two million artifacts that include more than 500 historic vessels and one of the largest collections of maritime photography. Mystic Seaport Museum is located one mile south of Exit 90 off I-95 in Mystic, CT. For more information, please visit www.mysticseaport.org and follow Mystic Seaport Museum on Facebook, Twitter, YouTube, andInstagram.