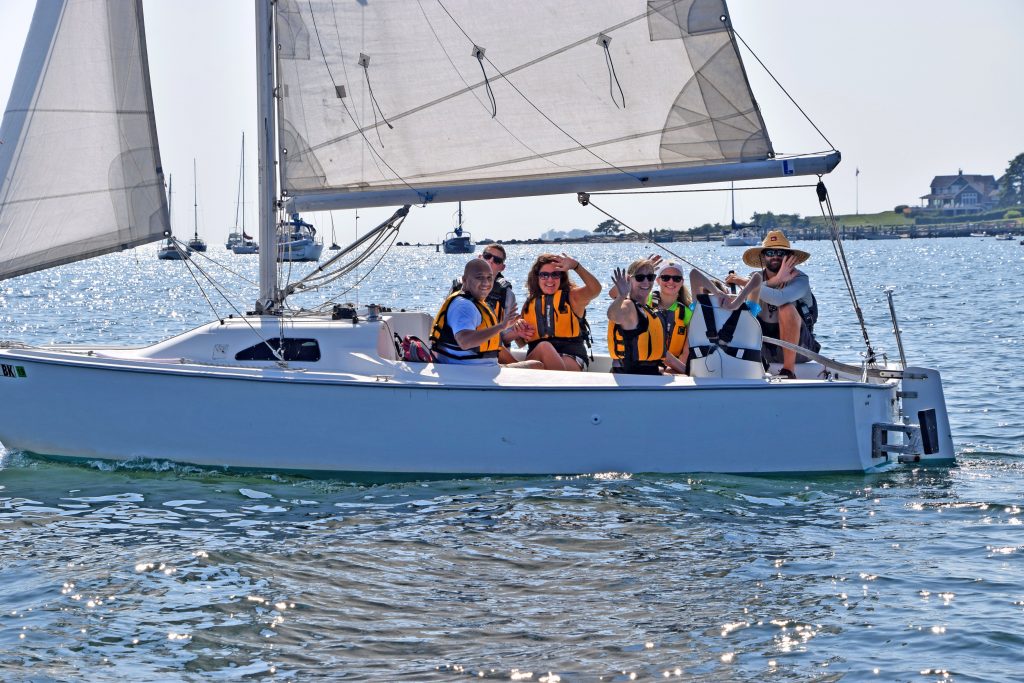 The New England Science & Sailing Foundation (NESS) in Stonington, CT is offering free adaptive sailing for people with disabilities on Saturday, May 18 from 9:00 am to 5:00 pm. This event is free and open to the public, but spots are limited and advanced registration is required. No prior sailing experience is necessary, and NESS will provide a lifejacket, sailing equipment, and a captain. To register, log onto https://nessf.org/events/

NESS's Assistant Sailing Director Kali Cika is leading the adaptive sailing program at NESS this year. "Adaptive sailing offers opportunities for everyone to enjoy time on the water," she says. "At NESS, we are all about inclusiveness. Our specialized equipment and teaching methods make sailing a fun and accessible sport for everyone."

NESS's adaptive sailing supports individuals with a variety of cognitive and/or physical disabilities. With the right equipment, adaptive sailing is a great sport in which able-bodied and sailors with disabilities can participate together. In 2017, in collaboration with Sail To Prevail, NESS launched its adaptive sailing program in Stonington. With this adaptive sailing program, NESS provides access to the ocean and takes students out of their comfort zones for personal growth and empowerment. NESS's adaptive sailing program brings the fun and therapeutic qualities of sailing to individuals with diverse needs.

As a US Sailing-recognized Community Sailing Center, NESS offers the highest standard of quality instruction and facilities. In 2019, NESS was awarded the Jim Kilroy Outreach and Inclusion Award by US Sailing in recognition of its notable contributions to promote public access to sailing.

Adaptive sailing private lessons in NESS's adaptive-ready, specifically designed Sonar and Independence 20 are available at their Stonington location May through October. Private lessons are $150 per session, and scholarships are available. To learn more, visit https://nessf.org.