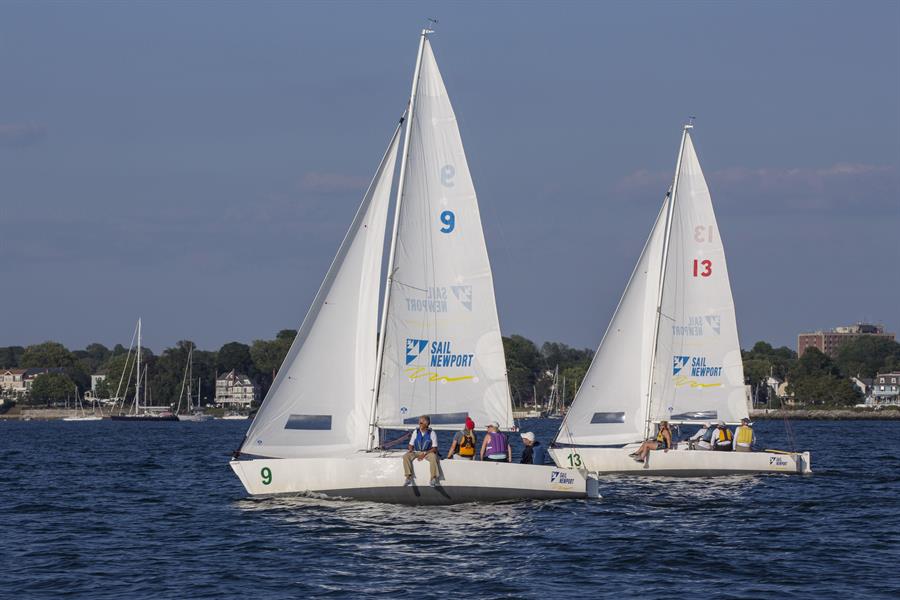 NEWPORT, RI (June 20, 2019) – Sail Newport will hold a public sailing festival to salute the Rhode Island Turnpike and Bridge Authority's 50th Anniversary celebration of the Newport Pell Bridge on Friday, June 28 from 2 – 6 p.m. The event will provide guests with the opportunity to experience sailing, see Newport and the Newport Pell Bridge from the water, and enjoy Narragansett Bay.
All ages are invited to enjoy sailing aboard the not-for-profit sailing center's J/22 sailboats. Experienced skippers and life jackets will be provided. The Sailing Festival will take place at Sail Newport at 72 Fort Adams Drive in Fort Adams State Park. Rain date is scheduled for Sunday, June 30, from 11 a.m. to 3 p.m.
The Sail Newport Sailing Festival will be followed with a Fort Adams State Park-hosted celebration starting at 6 p.m. which will include food trucks, live entertainment, a Newport Pell Bridge historical display, a RITBA "Touch a Truck" equipment exhibition and fireworks at 9:15 p.m.
Parking is free at Fort Adams State Park.
For more information: https://sailnewport.orghttps://sailnewport.org or call 401.846.1983
For more information on the 50th Anniversary Celebration of the Newport Pell Bridge, visit:
Discover Newport
Sail Newport
Kim Cooper
Tel. 401.846.1983
Fort Adams Trust
Jennifer Chapin
Tel. 401.619-5801