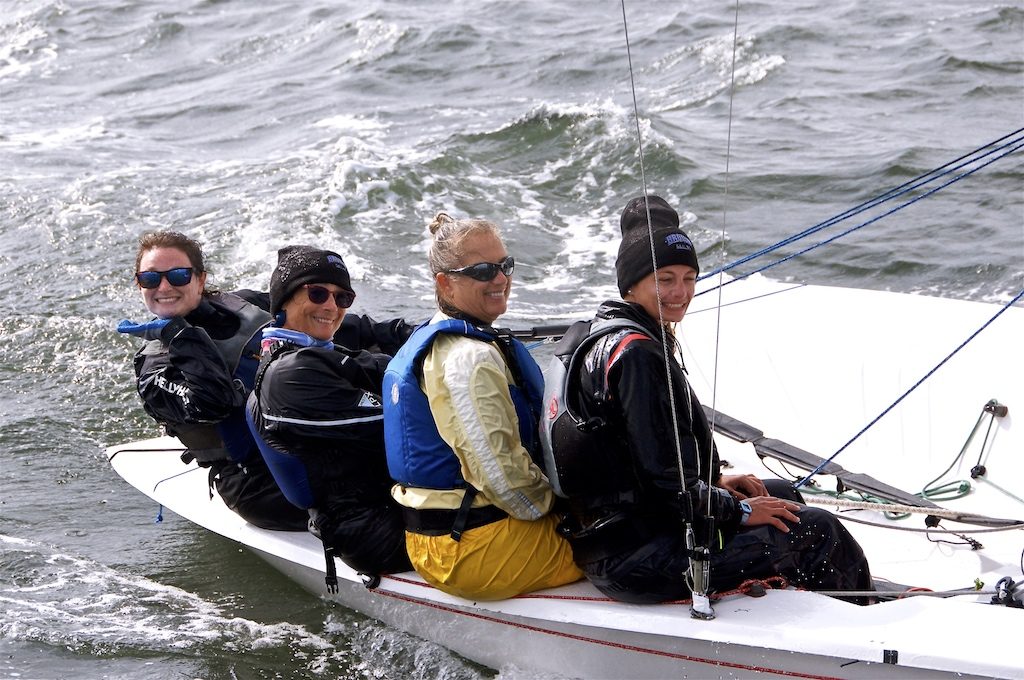 Our friends at the Mystic Mudheads Sailing Association are presenting their Spring Seminar, Women in Sailing, at Shennecossett Yacht Club in Groton, Connecticut on Wednesday, May 4 at 5:55pm.
The seminar will be led by Liz Sistare, Supervisor of the Sailing Center at Mystic Seaport Museum.
Tickets are $10 advance (until Monday, May 2 at noon), and $15 at the door.
(Includes pizza, beer & wine)
Liz Sistare has spent the past decade working at maritime museums, leading experiential education programs both on and off the water. At Mystic Seaport Museum she runs the residential and day summer camp programs as well as all other fall and spring learn-to-sail and racing programs. Before coming to the Museum she sailed on Onrust out of the Connecticut River Museum and currently serves as relief captain.
Some of Liz's licenses/certifications include: USCG 50 ton license, American Red Cross waterfront lifeguard, ARC First Aid/CPR/AED instructor, and US Sailing Level 1 small boat instructor. She has a dual degree in History and English from UConn and her M.A. in American and New England Studies from the University of Maine where she focused on New England's maritime culture. She also currently serves on three sailing organization's board: Mystic River Mudheads, Off Soundings Club (youth liaison), and Frostbite Yacht Club (current commodore).
Shennecossett Yacht Club is located at 1010 Shennecossett Road in Groton.
Questions? Ask Matt Curtiss at mcurtiss@gmail.com.
To purchase tickets, log onto http://mudhead.org/events/spring-sailing-seminar/