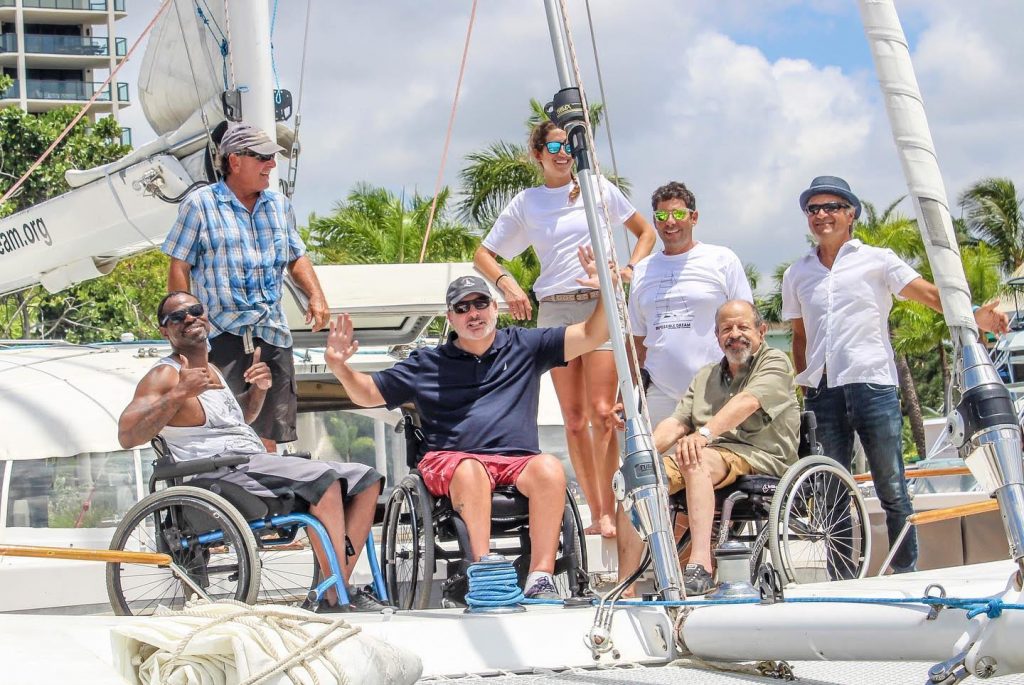 Impossible Dream is a 60-foot, wheelchair-accessible sailing catamaran that sails the entire East Coast of the United States offering sails to people with disabilities, and she'll be visiting Newport, Rhode Island from Sunday, August 25 to Sunday, September 1.
Newport is the ninth stop of the Impossible Dream's Summer Voyage, encompassing 4,000 miles along the East Coast with stops at 15 destinations. Since departing Miami, Florida on May 29, the vessel has stopped at eight ports and taken more than 800 people sailing. At each stop, sailing outings are offered to people with disabilities, mobility impairments and life-changing illnesses, and their families, at no cost.
Impossible Dream is headquartered at Shake-A-Leg Miami (SALM) in Coconut Grove, Florida. Founded by Newport, Rhode Island native Harry Horgan, who founded SALM to utilize the marine environment to improve the health, education, and independence of children and adults with physical, developmental and economic challenges, in an inclusive community setting. When not sailing the coastline, the boat complements the programs of Shake-A-Leg Miami, which has been serving the public for over 25 years.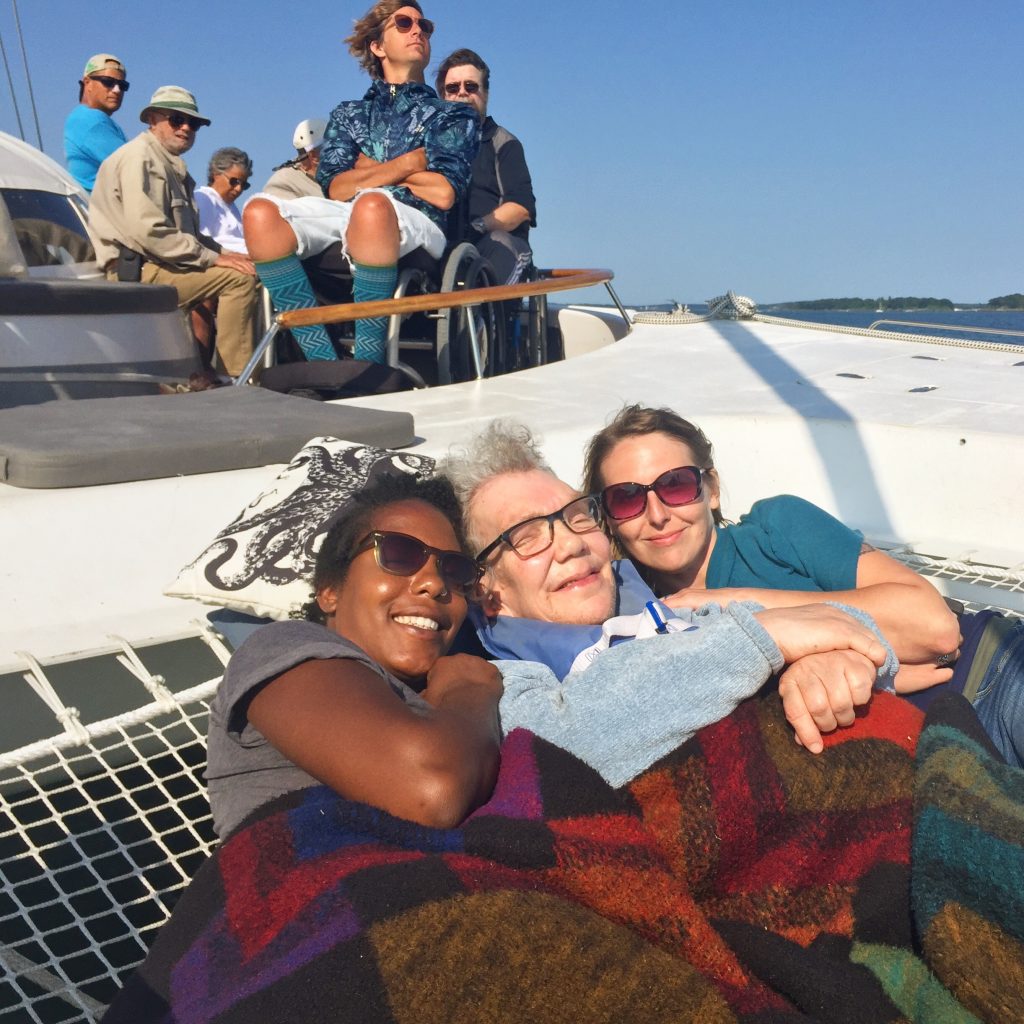 The dates and times of the Impossible Dream Newport sails and events are as follows:
Monday, August 26: Mid-day Sail Media ride-along from11:00 a.m. to 1:30 p.m. This sail will host Congressman Jim Langevin, Police officer Michael Matricia who does his full job from a wheelchair, Tina G. Pedersen – American Women of Service Elite RI winner, the first person with disabilities to win her state title and compete at the National level, Vice Chair of the Governor's commission on disability and President and founder of RAMP (real access motivates progress). Also in attendance will be Sabina Piorkowski, a Children's Wishes recipient, and Anna Cassador-Saccoccio, a winner of the National Classic American Women of Service award.
Wednesday, August 28: Impossible Dream Fundraiser from 6:00 p.m. to 8:00 p.m. at Waite's Wharf Restaurant, located at 1 Waite's Wharf in Newport. This evening celebrates the Impossible Dream's mission with the crew and founders. Multiple Rhode Island leaders are invited to this event including Governor Raimondo, Speaker Mattiello, Congressman Langevin, Congressman Cicillini, Senator Whitehouse and Senator Reed. Tickets are $200 per guest. Media passes will be granted.
Friday, August 30: Ms. Wheelchair RI 2019 Media ride-along from 1:00 p.m. – 3:30 p.m. This sail will host Ms. Wheelchair Rhode Island 2019 and Junior Ms. Wheelchair Rhode Island 2019, along with others from Newport's disabled community.
Saturday, August 31 and Sunday, September 1: Newport Classic Yacht Regatta Media ride-along from 11:00 a.m. – 5:00 p.m. Join Impossible Dream co-founder Harry Horgan and sponsor Bacardi during two days of premiere access to the action-packed racing on Narragansett Bay.
Newport-area news media are invited to tour Impossible Dream and meet the crew and founder, while the vessel is in port at Casey's Marina, which is located at 69-129 Long Wharf in Newport. Media interested in sailing, a boat tour or an interview are invited to contact call Project Coordinatot Carter Blease via telephone at (207) 319-2639 or email at carter@theimpossibledream.org.
TheImpossible Dream's 2019 Summer Voyage would not be possible without the generous support from these partners and sponsors: the Christopher and Dana Reeve Foundation, Spaulding Rehabilitation Hospital, Kessler Institute for Rehabilitation, The Woody Foundation, Kennedy Krieger Institute, Volvo Penta of the Americas, Shake-A-Leg Miami, Adaptive Outdoor Education Center, Casey's Marina, Brooklyn One°15 Marina, Charlestown Marina, City of Newburyport, City of New York's Mayor's Office of Disability, AB Inflatables, and Bacardi.
Upcoming stops on the Impossible Dream's Summer Voyage include New York, NY (hosted by Brooklyn One°15 Marina, September 4 – 11), Kingston, NY (September 13 – 21), and Baltimore, MD (October 1 – 8). Donations are accepted to help fund the summer sailing tour. To donate, visit http://the-impossible-dream-inc.networkforgood.com.
For more information, please visit https://www.theimpossibledream.org.