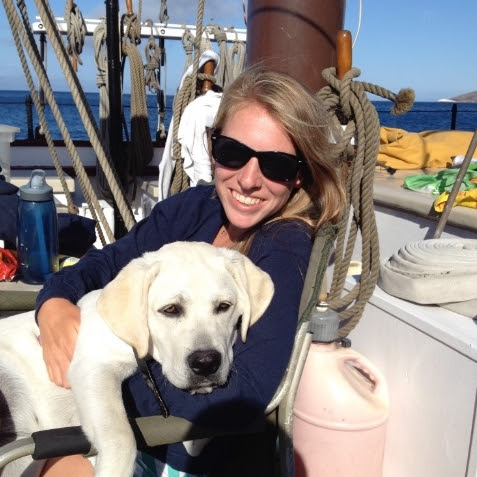 Our friends at the Seamen's Church Institute in Newport, Rhode Island are celebrating the organization's 100th anniversary this year, and they are presenting a series of lectures featuring individuals distinguished in diverse areas of maritime activity and community service.
On Wednesday, August 14, Kate Masury, the Program Director at Eating with the Ecosystem, will present a lecture on how we can support our local marine ecosystems and fishing communities by diversifying our seafood diets.
Based in Warren, Rhode Island, Eating with the Ecosystem is a small non-profit organization whose mission is to promote a place-based approach to sustaining New England's wild seafood, through healthy habitats, flourishing food webs, and short, adaptive seafood supply chains. A native of Kittery, Maine, Kate earned a Bachelors of Arts in Environmental Studies from College of the Holy Cross before spending five years in the non-profit world teaching marine science to students of all ages on both the east and west coasts. She then decided to pursue her passion for sustainable seafood and returned to school and received her Masters of Advanced Studies in Marine Biodiversity and Conservation from Scripps Institute of Oceanography where she focused on sustainable seafood and fisheries.
The lecture takes place in the Mariner's Lounge of the Seamen's Church Institute, which is located at 18 Market Square in Newport. This event is open to the public without charge (walk-ins welcomed), though a suggested donation of $10 will help defray costs and fund the Institute's outreach programs.
There's a reception at 5:30 pm, and Kate's presentation runs from 6:00 to 7:00 pm. To register, log onto https://seamensnewport.org/events/event-registration/?action=evrplusegister&event_id=73
To learn more about Eating with the Ecosystem, visit https://www.eatingwiththeecosystem.org.