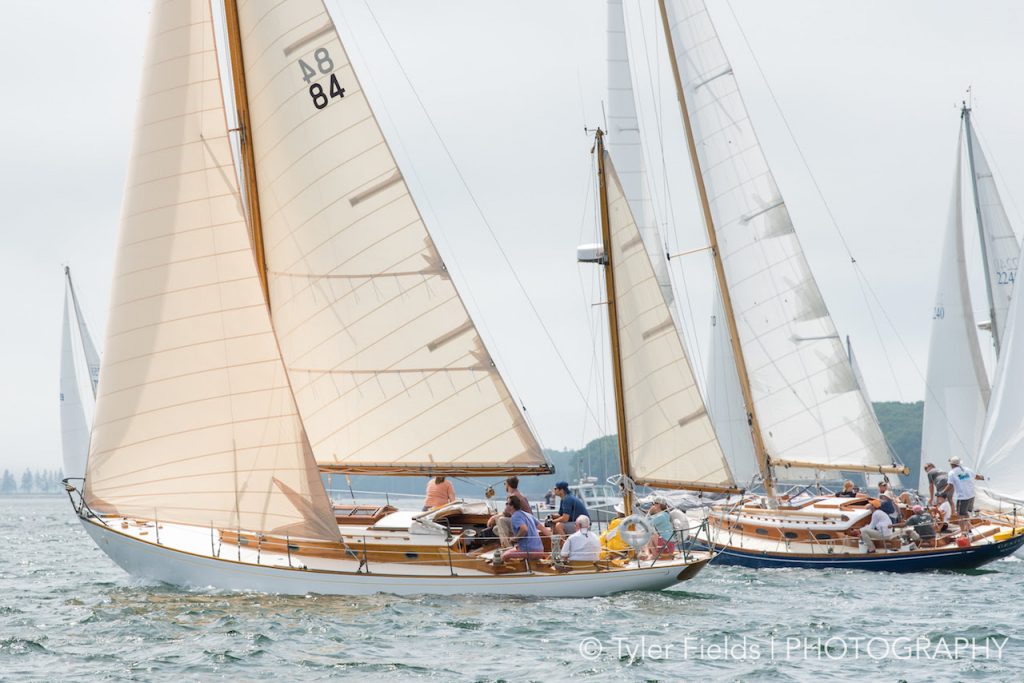 Our friends at the Classic Yacht Owners Association (CYOA) are inviting their membership to wrap up the season in style at the New York Yacht Club's Harbour Court clubhouse in Newport, Rhode Island on Saturday, November 9. Their 2019 Annual Meeting and Fall Classics Party is presented by Pure Insurance and Gowrie Group.
"We'll transact a bit of business including the election of CYOA officers for 2020, and then we'll get right into the real reason you're coming to Newport – a great party," said CYOA Managing Director Bill Lynn. "In addition to the Annual Meeting, the evening's fare will include heavy hors d'oeuvres and a cash bar (first round is on us!). The program will also include awards for the 2019 Classic Yachts Challenge Series."

Date: November 9, 2019
Time: 5:00 pm meeting to be followed by food & drink at 6:00 pm
Place: The Arcadia Room @ NYYC Harbour Court, 5 Halidon Avenue, Newport, RI
Dress Code: Smart casual
RSVP: www.classicyachts.org/2019AGM
 
Note that because this is also the Annual Meeting, CYOA MEMBERSHIP IS REQUIRED.  Only Regular Members can vote, but Associate Members ($25 to join) are welcome to join the party, and anyone who joins as a regular member ($100 or higher) between now and the end of the year will get the rest of this year free in addition to your 2020 membership (in other words, you won't have to pay again until January of 2021 and you can come to the party).
From the CYOA website:
Our goals are rooted in a shared passion: the stewardship and enjoyment of classic yachts. We believe we have an opportunity to bring owners together to foster a sense of community – a community that can bring a positive and cohesive voice to the issues, challenges, and opportunities that arise from time to time and need to be addressed. While this organization's members are owners of classic yachts, our partners and collaborators include event organizers, restoration shops, boatbuilders, sailmakers, marine industry service providers, sailors and sponsors – all critical members of the classic yachting community.
To learn more, log onto https://www.classicyachts.org.