"Warrior Sailing's 5th consecutive participation in the country's largest keelboat regatta, Charleston Race Week, once again proved to be a fantastic venue and event! For the 12 warriors that attended, we raced onboard two USMMA Sailing Foundation vessels in the pursuit offshore class," said Ben Poucher, Warrior Sailing Program Director.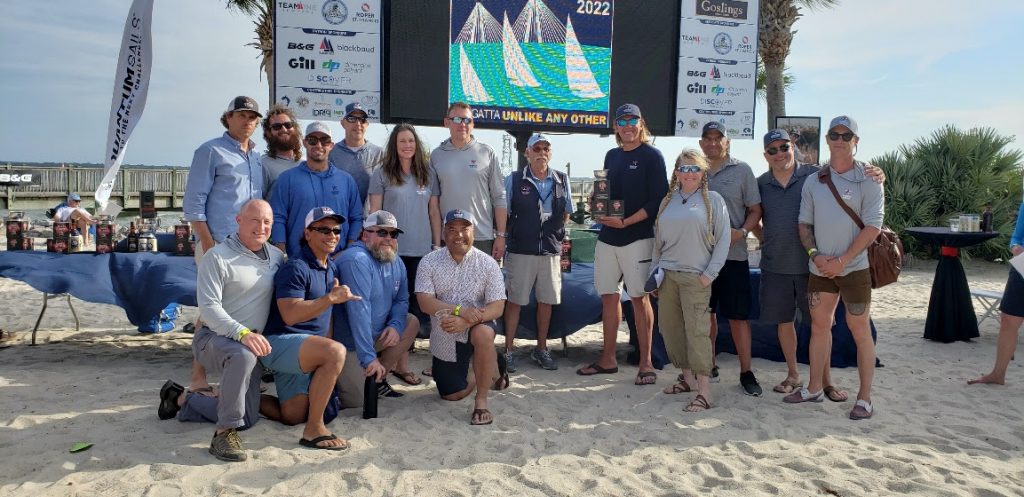 "The Swan 44 Helios, managed by warrior Bo Darlington, was sailed by a Warrior sailing graduate crew down from Annapolis to participate in Race Week as part of a 4-day trip."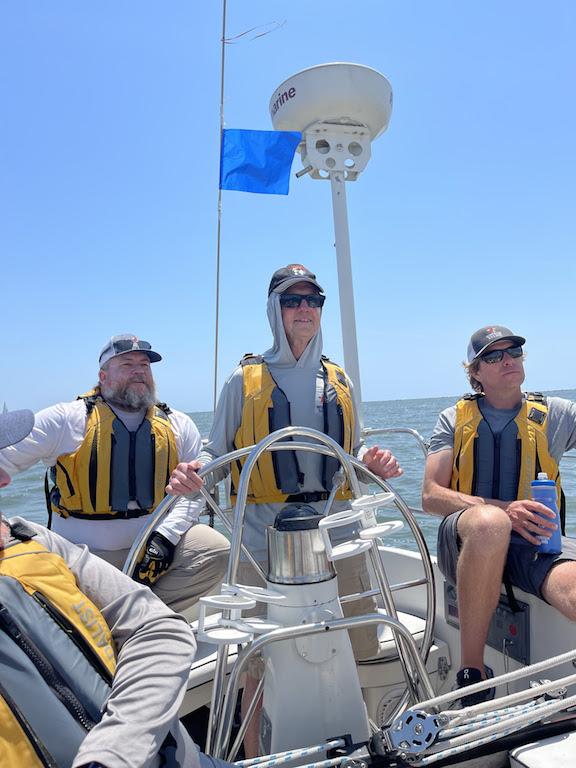 "The J/95 was delivered up from Port Royal on its own bottom after being utilized for the 103 Coastal Cruising certification the weekend before Race Week. The J/95 team was composed of Warriors and coach Ian. Warrior J95 achieved a 3rd place in class finish for the weekend! Way to go!!"
"Congratulations to all that participated and had a blast over the weekend. Looking forward to the upcoming Warrior schedule of events as we prepare for the Great Lakes tour 2022 and upcoming Basic Training camp in San Diego in June." T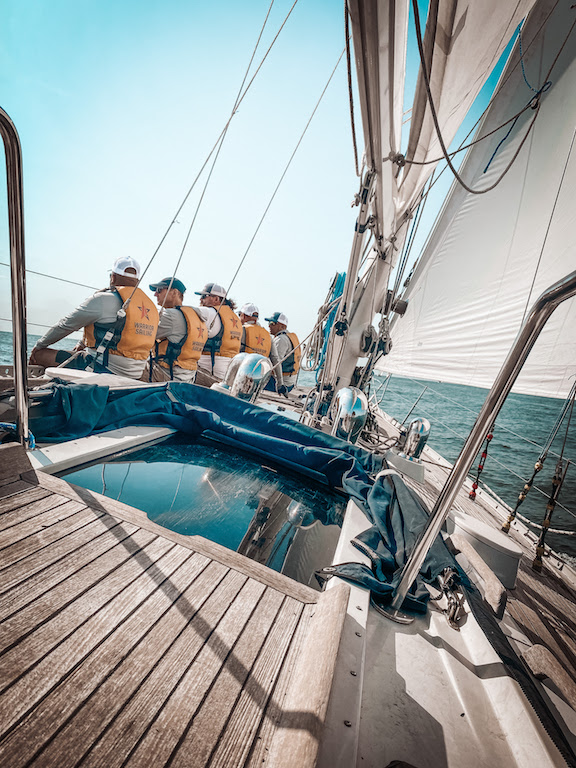 Getting military service members on the water can provide physical, mental and emotional therapy for a variety of injuries and illness. Sailing is an outlet to cope with the long term effects of PTSD, brain injury, amputation, paralysis and nerve damage…plus it's really fun way for our warrior sailors to express their most natural abilities: teamwork and competitive drive.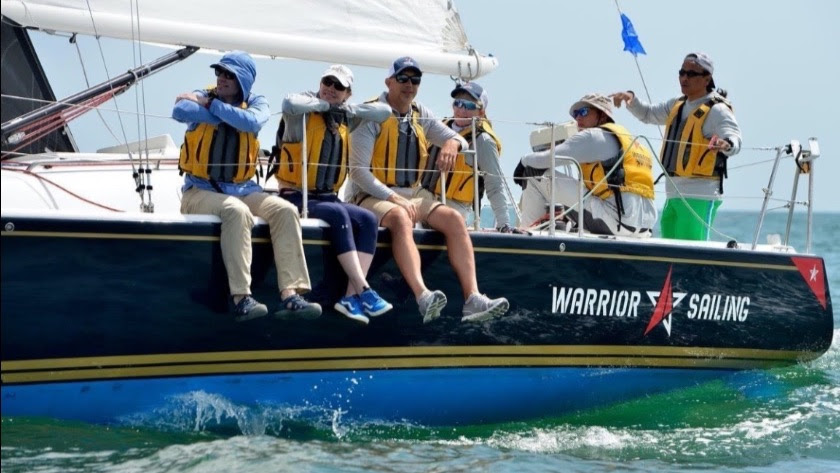 Warrior Sailing provides maritime education and outreach for wounded, ill, and injured service members and veterans. We facilitate opportunities for skill development and build partnerships between the military and marine communities. Sailing is our platform to positively impact the physical and mental health of our participants. Warrior Sailing reconnects veterans to the camaraderie and teamwork previously found in military service.
The core values of the program are to:
Educate participants in the sport of sailing, sailboat racing, and maritime safety.
Encourage participants in technical, social and job skill development through leadership, teamwork, and self-reliance.
Empower participants with resources and opportunities for sustained engagement within the sailing community.
To learn more and to support Warrior Sailing's mission, log onto warriorsailing.org.