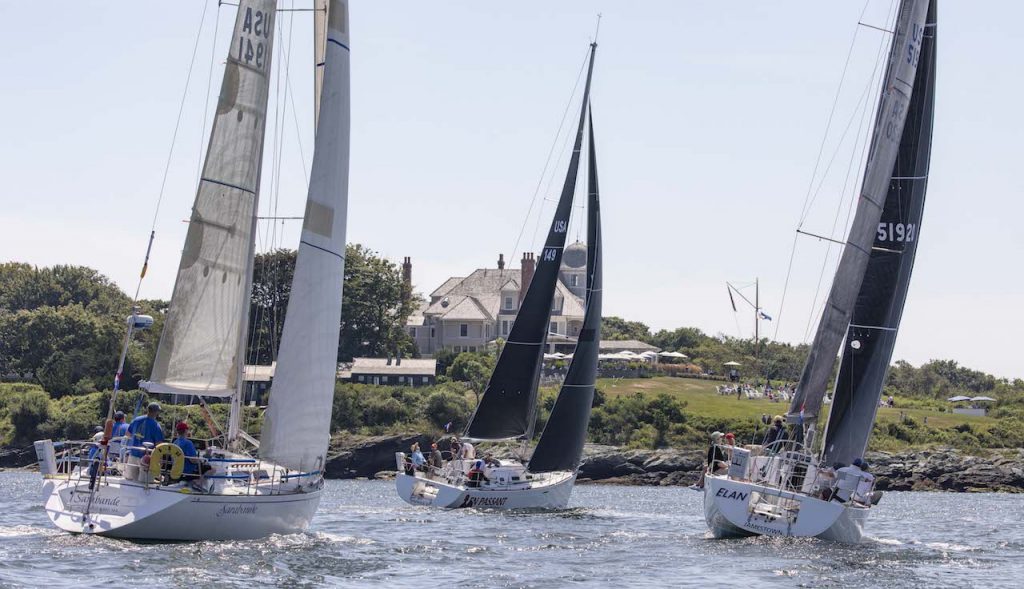 With COVID-19 effecting travel and gatherings this summer, the Ida Lewis Distance Race presented by Jeanneau America and scheduled for Saturday, August 15, is offering an option for teams to race within Narragansett Bay, thus making it unnecessary to go offshore on the race's traditional overnight coastal courses.
"Our course options this year have been designed to meet the requirements of Rhode Island regulations for Phase 2 or Phase 3," said Race Director Bill O'Hanley. "The focus is getting families and friends out on the water to have fun."
The race has one class for IRC and four for PHRF. All PHRF classes, except for those sailing in the Doublehanded Class and Mixed (Coed) Doublehanded Class, will sail a 33-mile Narragansett Bay course that highlights the beauty of that water's East and West Passages.The inshore course will take them either clockwise or counter-clockwise around Conanicut Island, with a five-mile leg extending the circumnavigation to include Prudence Island, which lies north of Conanicut in the upper Bay. Only the IRC and Doublehanded Classes will sail a coastal offshore course.
"The Narragansett Bay course will be more challenging than the typical 'Round-the-Island Races we're used to here," said Peter Gerard, who had a hand in the course's design and will be skippering Andy Burton's Baltic 47 Masquerade, which won its class last year. "It will be new territory for some; it will require less sailors aboard; and it should only take about six hours, so we can sleep in our own beds that night. It's a distance race but it's not overnight and it's not outside in the ocean."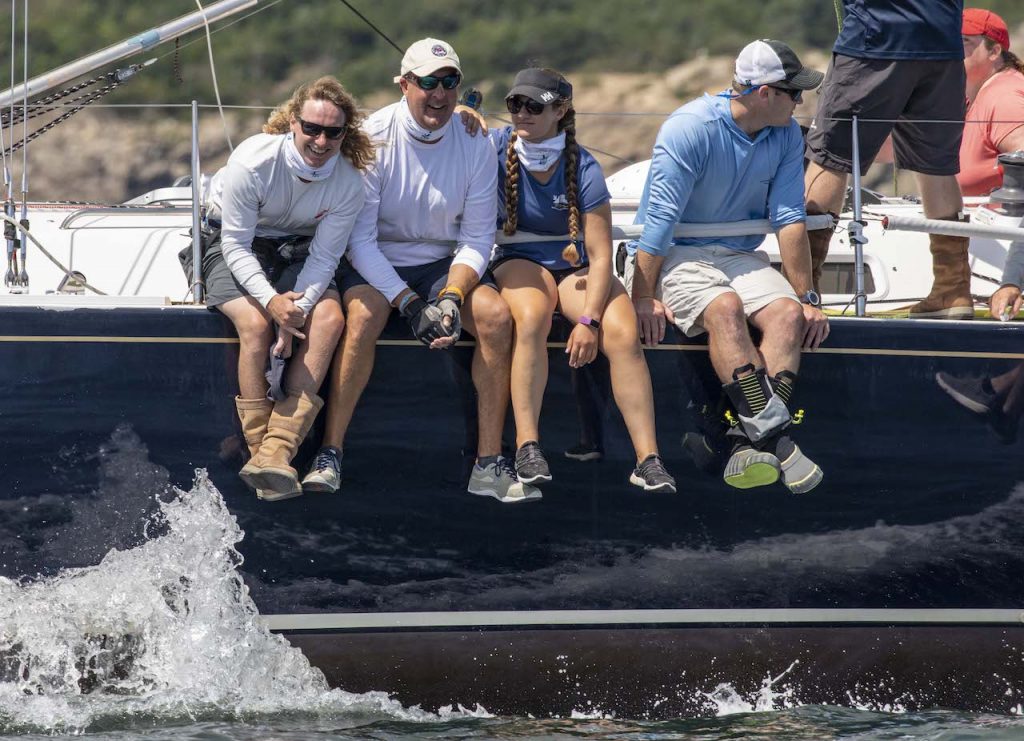 According to David Schwartz, president of the Narragansett Bay Yachting Association (NBYA) and skipper of the Seguin 40 Mischief, "I normally do the Ida Lewis Distance Race but I was choosing not to sail it this year for virus safety concerns. I will sign up now, however, since there is this option to sail inside Narragansett Bay."

He agreed that this is the year for making accommodations for social distancing, which all of the races on the NBYA racing schedule are incorporating. (Ida Lewis Yacht Club will also host the NBYA Summer Regatta on July 26.)

"We can still have fun," said Schwartz. "August is a great time to get on the water, and if your crew can't fly or drive in and you don't have six strapping lads on deck to grind winches, that's okay…we can just go out with our family or close friends for a long afternoon sail."

Sponsors
Ida Lewis Yacht Club hosts this world-class race with the help of generous sponsors. Our Presenting Partner for 2020 is Jeanneau America. Gold Partner is SailSportTalk.com; Silver Partners are Contender Sailcloth and Safe Harbor Newport Shipyard; Bronze Partners are Gold's Wine & Spirits, Newport Construction Services, RIG PRO and Stella Artois. Contributing Sponsors are Goslings Rum, Mac Designs, Toni Mills Graphic Design, and Triton Insurance. For more information, go to www.ilyc.org/distancerace or contact Pat Kennedy,Distancerace@ilyc.org Follow us on Facebook, Twitter, Instagram and YouTube