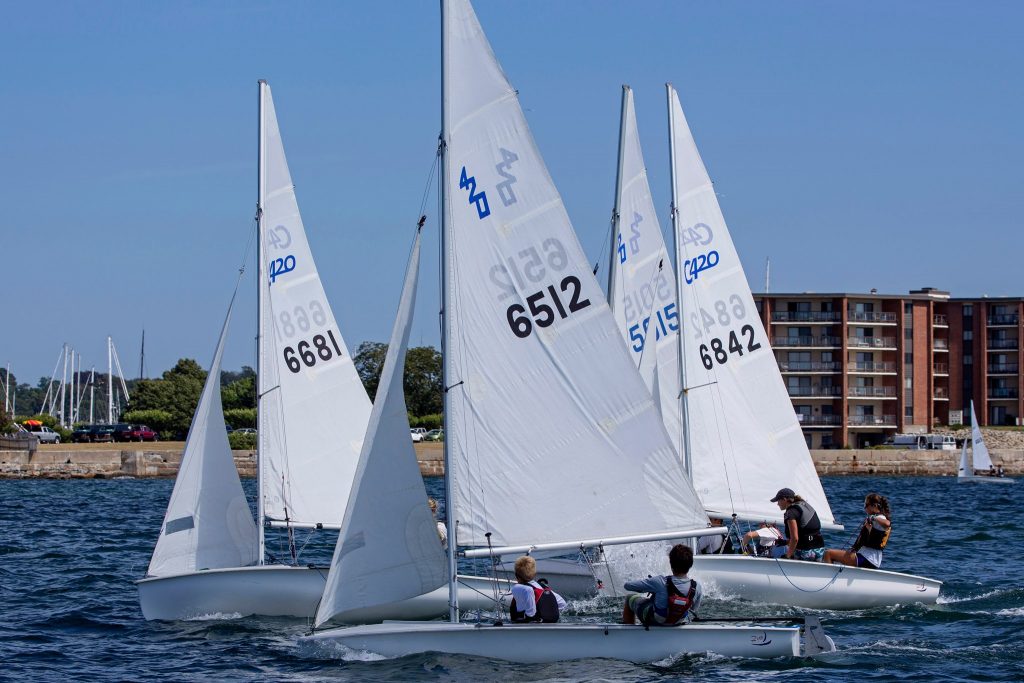 Our friends at Sail Newport, Rhode Island's Public Sailing Center, are hosting a waterside celebration of community sailing on Thursday, August 22 from 6:00 to 8:00 p.m., and you are cordially invited!
Enjoy cocktails, bites, magnificent views of Newport Harbor, and meet members of Rhode Island's home team in the 36th America's Cup presented by Prada, New York Yacht Club American Magic.
This is a fundraiser for Sail Newport's community access sailing programs for youth and adults. The event takes place at the Sail Newport Sailing Center, 72 Fort Adams Drive in Fort Adams State Park. Parking is available near the new main building.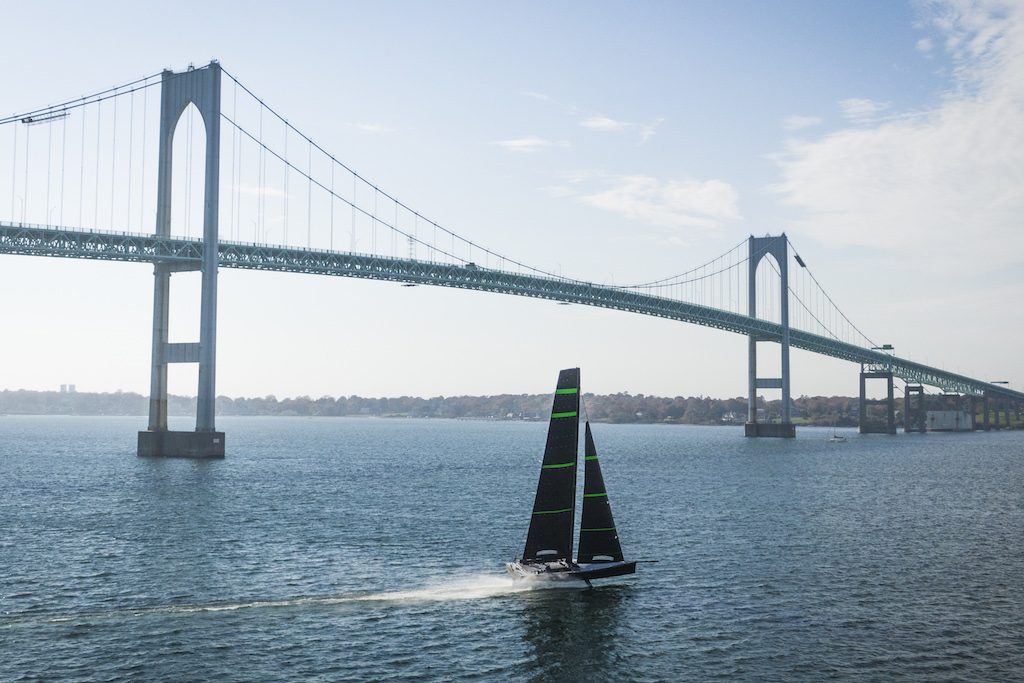 This event will have an auction, and one of the featured auction items is a very special New York Yacht Club American Magic package! You and a guest will be among the few to be able to ride on the American Magic crew RIB for a training day and watch their new AC75 boat up-close on Narragansett Bay. (The team's AC38 test boat is pictured here.) Just think how cool that will be! You'll also have an opportunity to visit the team compound for a private tour, interact with the sailors, designers and crew. This package includes Helly Hansen official team gear and an autographed, framed print of New York Yacht Club American Magic.
Tickets
Patron – $1,000
Sponsor – $500
Supporter – $250
Friend – $150
To purchase tickets, please visit:
https://sailnewport.org/calendar/celebrate-community-sailing/
Patrons, sponsors and supporters will be listed at the event. If you're unable to attend the party but wish to donate, please visit:
https://sailnewport.worldsecuresystems.com/forms/onlinedonations
Thank you!