The 15th Annual Ms. Race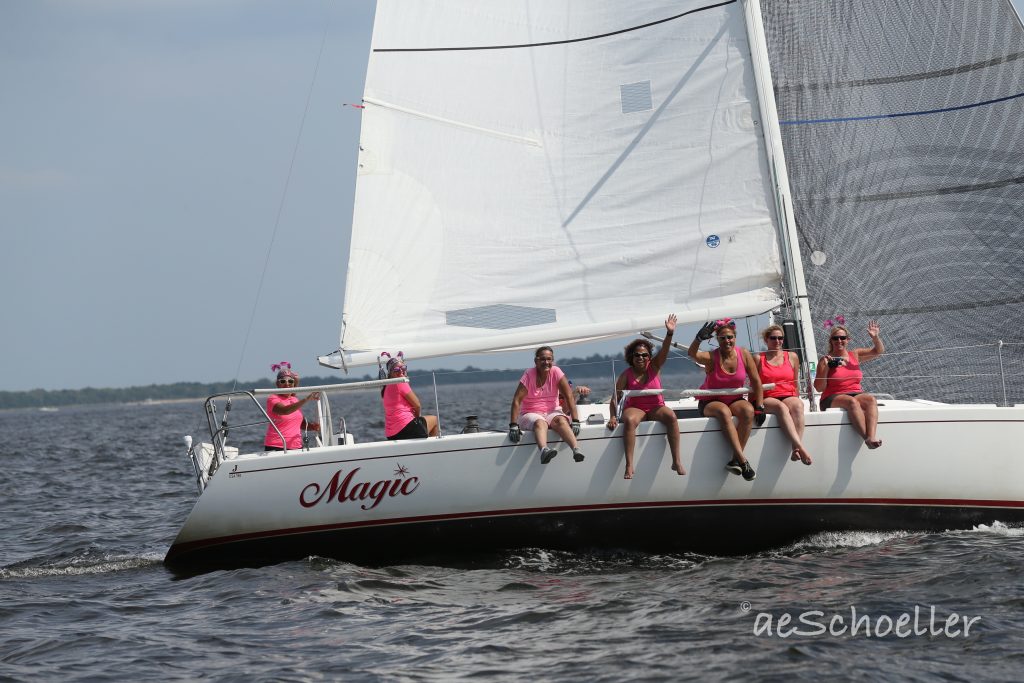 Hosted by Atlantic Highlands Yacht Club in Atlantic Highlands, New Jersey, inaugurated in 2005 and sponsored by AT&T, the Ms. Race is a PHRF pursuit race for all-female crews. With a theme of "Sailing Strong for 15 Years,"  the Ms. Race is a fundraiser 180 Turning Lives Around (https://180nj.org), a non-profit organization dedicated to ending domestic violence and sexual assault in Monmouth County.
It is the hope and goal of the Ms. Race organization to increase participation in this year's Ms. Race. Going forward, it is to be more than just a race, but an event. All women sailors, their boats and crews are encouraged and welcome to participate.
For more information, contact Ms. Race Co-Chair Diane Kropfl at 732-872-9190, visit https://www.facebook.com/MsRaceAHYC or log onto ahyc.ms.race@gmail.com
Related Events