Show Ad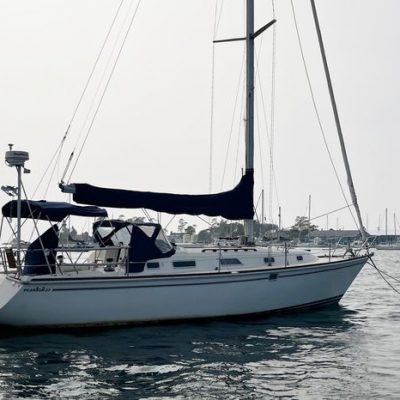 Click to enlarge image.
Contact Information
Contact Jon Smith
860-245-5551
$ 49,000.00
More Information
Recent upgrades include 2023 Garmin Axiom 12 electronics package at the helm; New Electric cabin-top winch; 2021 inflatable with outboard; 2021 sails including self-tacking jib; New Magma kettle BBQ with cover; And, 2023 helm cover. Other features include relatively low 1084 hours on Yanmar and 614 hours on the generator; Air conditioning; Dodger & Bimini; Cockpit cushions; This is a lot of very nice cruising sailboat for a couple looking to not spend a lot of money. 2022 survey available.
Flag Ad
This Ad has been viewed 83 times.
We're glad you're enjoying WindСheck! Create a free account today to get access to more features.Already a subscriber? Sign in