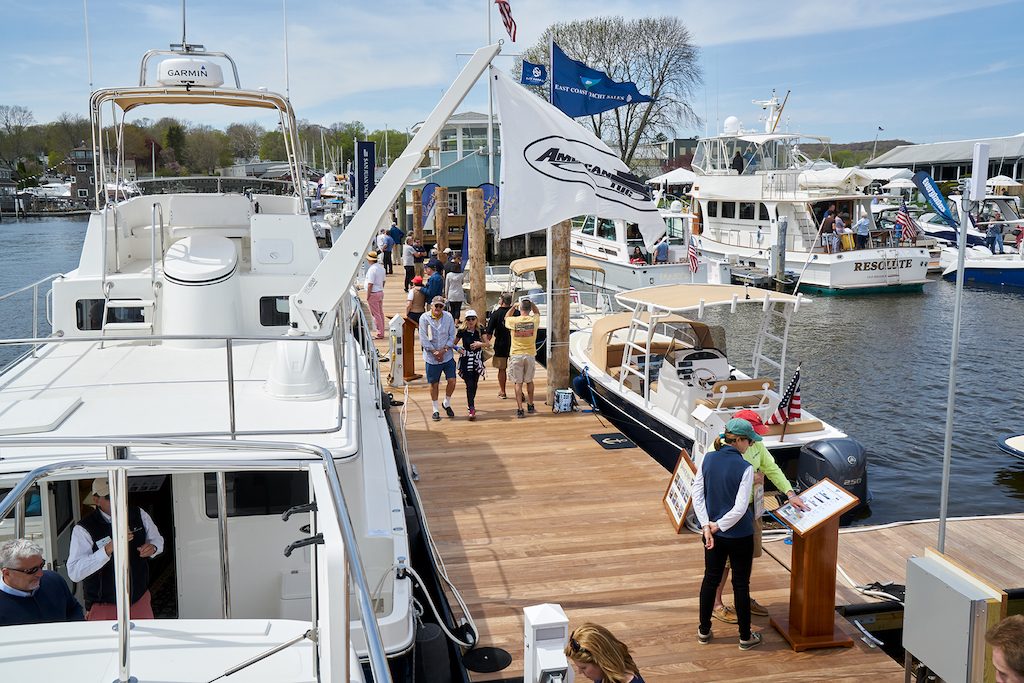 Essex, CT (January 20, 2022) The 6th Connecticut Spring Boat Show will take place April 29 & 30 and May 1, 2022 at Safe Harbor Essex Island, located in Essex, CT. Visitors will enjoy seeing a wide range of new and brokerage, power and sail models ranging from 20ft to larger than 65ft from leading boat brands. In addition to boats on the docks, the show will have yacht brokers, gear, artists, accessories, and service companies exhibiting on the lawn.
The in-water boat show showcases some of the latest innovations in boating, sailing, and fishing while supporting a great cause. Show attendees from Connecticut, New York, New England and beyond will experience the opportunity to compare boats and talk directly with dealers and manufacturers all in one beautiful location. The in-water setting is an ideal environment for interested boat buyers to climb aboard boats in the water.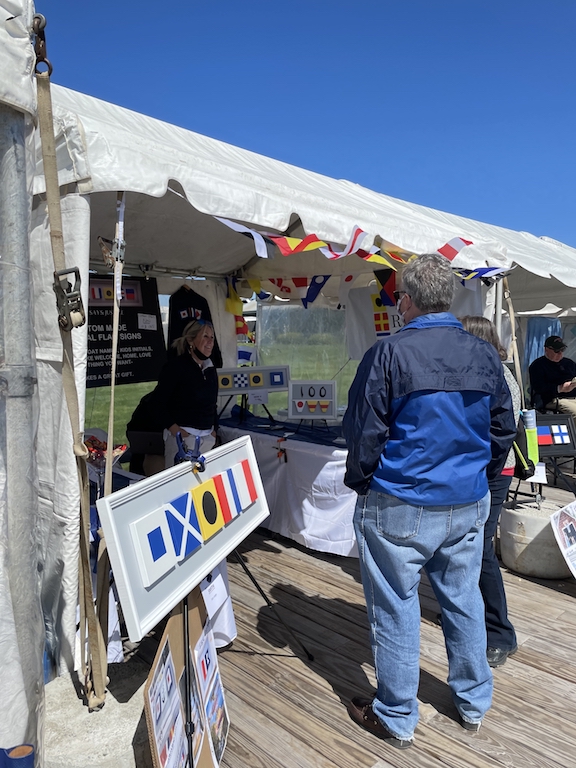 This year's boat show seeks to raise $30,000.00 for Sails Up 4 Cancer (SU4C), a non-profit organization supporting cancer care, education, prevention and research, an increase up from $22,000 raised at the 2021 show. Sails Up 4 Cancer will benefit from 50% of ticket sales proceeds and will be onsite with additional fundraising opportunities throughout the weekend.
"This show brings many members of the boating industry together to get boaters excited for the season ahead. Boats are sold sometimes within the hour of the show opening due to the timing of the show and the season. Interested buyers often are waiting for spring to see their desired boat in the water for a final look before purchase." said Tom Pilkington. President of Prestige Yacht Sales.
"We are always trying to grow the CT Spring Boat Show. Last year was a huge challenge as we were one of the first events to occur out of pandemic "lockdown" in the Northeast," said Ben Cesare, President of Cat's Paw LLC, which owns and manages the Show along with WindCheck Magazine. "This year, we are excited to announce that Rives Potts, President of our host, Safe Harbor Marinas, and internationally renowned sailor, will give a session on what it takes to enter and compete in the Newport Bermuda Race, an event he has won twice. We are also going to add fishing and powerboating discussions too this year, so we'll have something for everyone who loves the water."
Safe Harbor Essex Island is located on a 13-acre private Island, accessed by a complementary ferry service, and offers 125 slips accommodating vessels up to 200 feet. The resort marina is family-friendly and offers food and beverages, and music throughout the weekend. The show will follow all state and local guidelines to ensure a safe experience when visiting the show, rain or shine.
The show is a production of WindCheck Magazine and hosted by Safe Harbor Essex Island. Show sponsors include BMW, Essex Boat Works, Essex Steam Train & Riverboat, Gowrie Group, and the Yacht Brokers Association of America (YBAA). Visit www.ctspringboatshow.com for specific event details. Contact Ben Cesare at ben@windcheckmagazine.com for dealer and exhibitor application information.
Three Day Tickets will be offered at $20 per adult and are free for children 13 and under, granting access to the show all weekend long. 50% of the proceeds will benefit Sails Up 4 Cancer, a non-profit organization and local charity who distributes funds to families impacted by cancer. Advance tickets can be purchased by visiting: https://www.windcheckmagazine.com/shop/.
CT SPRING BOAT SHOW: The 6th CT Spring Boat Show, April 29-30, May 1, 2022 features some of the newest boats on the market including center consoles, fishing boats, luxury cruisers, sport and sail boats. The show is open to the public at Safe Harbor Essex Island, tickets will be required. 50% of proceeds will be donated to Sails Up 4 Cancer. Free parking is available. Visit www.ctspringboatshow.com for specific event details or Ben Cesare at contactus@windcheckmagazine.com for dealer and vendor application information.
Sails Up 4 Cancer (SU4C) is a non-profit organization based in Mystic, Connecticut. SU4C has been dedicated to supporting cancer care, education, prevention and research along the Shoreline and Southeastern regions of Connecticut. To learn more, go to SU4C.org.