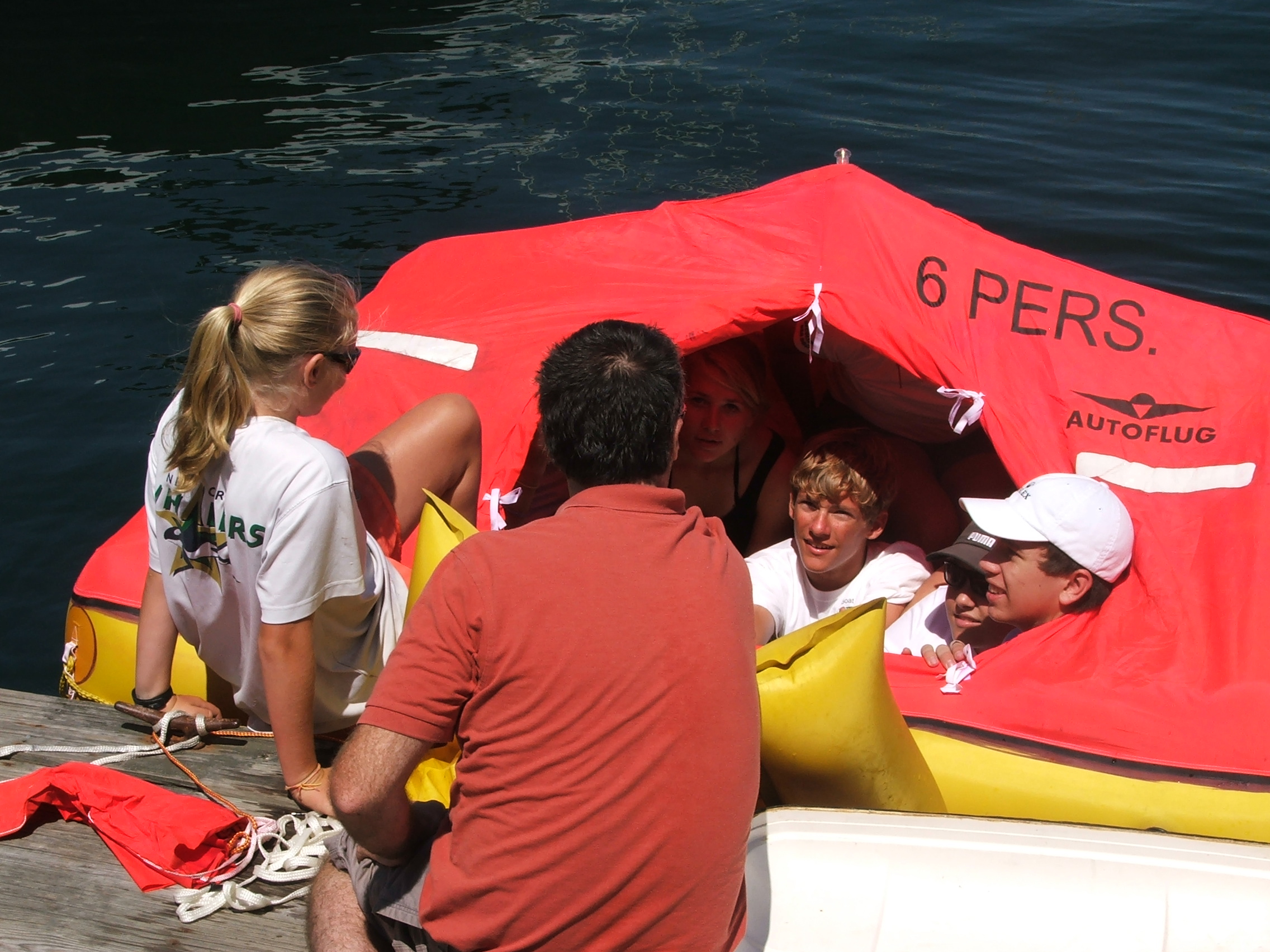 The Storm Trysail Foundation continues to expand its mission to introduce and help train young sailors in the arts and sciences of big boat sailing. This year's Safety-at-Sea Seminar at Larchmont Yacht Club in Larchmont, NY will include a new pilot session on advanced techniques and skills for use aboard yachts. Referred to as the 200 level series by Joe Cooper, one of the Junior Safety-at Sea committee members and an instructor, this course will focus on a small number of essential skills help young sailors be more involved in the sailing of a big boat and so be of more immediate value to a big boat skipper or owner.
These key skills include correct use of a winch, essential big boat sheet trimming, tacking large headsails, handling halyards, and the duties and skills required of a mastman and a bowman. The Larchmont seminar is Friday, July 18. For more information and to register, contact Lisa Schinella at 914-834-8857 or email info@stormtrysailfoundation.org.
Tentative 2014 Schedule Sunday, June 22  Annapolis, MD, Annapolis YC  Bill Sandberg: william.l.sandberg@gmail.com
Friday, June 27  Portsmouth, NH, TBD  Vince Todd: 603-659-6528
Saturday, June 28  Shelter Island, NY, Shelter Island YC  Lisa Schinella: lisa@stormtrysailfoundation.org
Saturday, July 12  Marblehead, MA, Corinthian YC  Peter Dowd: PDowd@bostoncapital.com
Friday, July 18  Larchmont, NY, Larchmont YC  Rich du Moulin: rdumouling@intrepidshipping.com
Wednesday, July 23  Castine, ME, Maine Maritime Academy  Bob Scott: ati@aerotropic.com
Thursday, July 24  Perth Amboy, NJ Raritan YC  Ann Myer: ajmsail@aol.com
Friday, August 1  Stonington, CT, New England Science & Sailing   Peter Rugg: Rugley@peterrugg.com
Saturday, August 2  Boston, MA, Community Boating, Inc.  Kelly Robinson: krobins@rutgers.edu  or Ginger Leib,   community-boating.org
Thursday, August 14  Newport, RI, Ida Lewis YC  Joe Cooper: cooper-ndn@cox.net
For more information on the Storm Trysail Foundation, its seminars and other initiatives, visit stormtrysailfoundation.org.