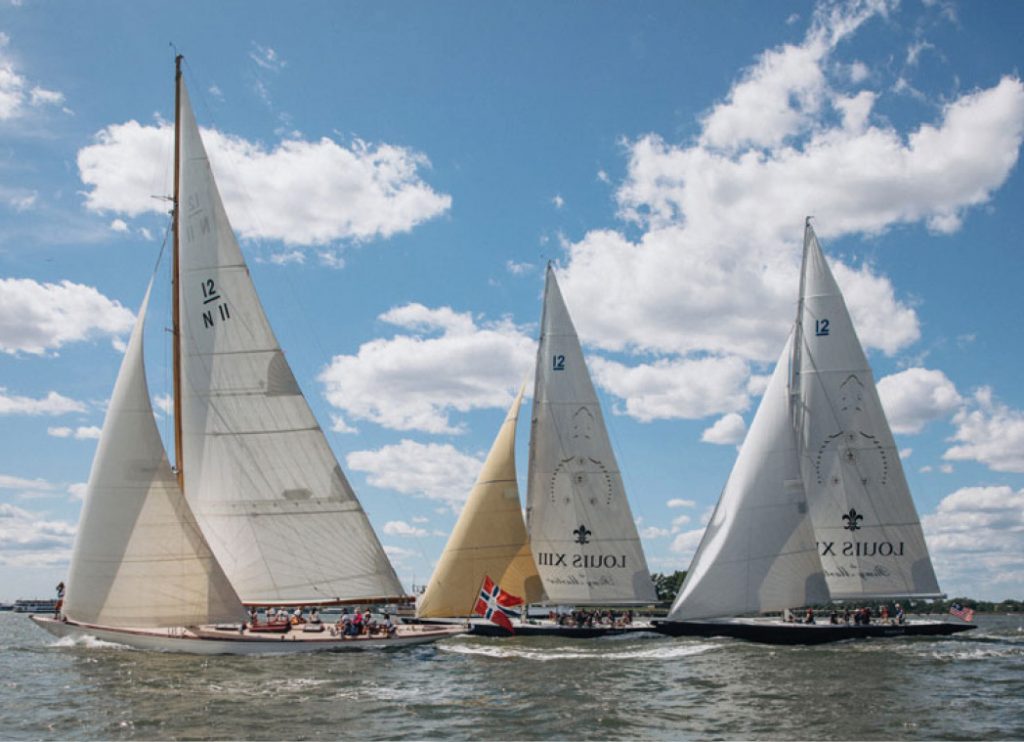 Our friends at the Manhattan Yacht Club in Jersey City, NJ are hosting the Statue of Liberty 12 Meter Cup, the first 12 Metre regatta ever held in New York Harbor, on June 3 – 6, 2021. There will be three days of racing with two races each day. Racing will take place in the Upper Bay between Ellis Island, the Statue of Liberty and the West Side of Manhattan.
Four boats have currently entered, and the regatta will be limited to six. Racing will be non-spinnaker. Sailors can form a team and charter one of the 12 Metres to race in this event. For more information about entering your own team, please email office@myc.org. There is only room for two more teams. If you wish to field a team to race in this great event, please act quickly.
For individual sailors, there may be spots on some of the charter 12 Metres for you to buy a ticket and sail in a race. To join a waitlist for tickets on a race boat, please also email office@myc.org. If you just want to watch the competition, there will be some official spectator boats which will get you up close to see the action. Details on spectator boats will be announced in late April. And finally, there is expected to be opportunities to see the 12 Metres at dock each evening and some of the boats may offer private tours.
Activities surrounding the Statue of Liberty 12 Meter Regatta will continue to evolve as the COVID situation dictates. Each team will be their own bubble, and all safety protocols will be followed at the docks and at all social events. To learn more, visit myc.org/12-meter-statue-of-liberty-cup ■