The Illustrated Story of Shackleton's Last Expedition, 1914 – 1917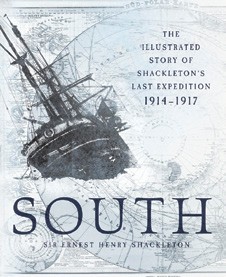 By Sir Ernest Henry Shackleton
Published by Zenith Press   384 pages   hardcover   $40
Written nearly a century ago, the story polar explorer Ernest Shackleton's ill-fated expedition – the first trek across Antarctica from the Atlantic to the Pacific via the South Pole – is a classic tale of survival in brutal conditions.
Told in Shackleton's own words, this gripping account of the Imperial Trans-Antarctic Expedition begins just before World War I, when he and his team of six men departed from England aboard the ship Endurance. Shackleton planned to traverse 1,800 miles of the icy continent from the Atlantic side, stopping at supply depots provisioned by a second team that had reached the Pacific side from Tasmania aboard the ship Aurora.
Encountering unanticipated early ice while approaching the coast, Endurance became hopelessly locked in an ice floe. Thus began a series of travails that included spending terrifying days in a lifeboat in hurricane-force winds and navigating treacherous, unknown routes in frigid temperatures.
This book is illustrated with archival photographs by expedition photographer Frank Hurley and paintings and etchings made at that time, as well as modern color images of the wildlife and landscapes the team would have seen. A beautifully produced edition of a compelling story, South is highly recommended.
Sir Ernest Henry Shackleton was born in Ireland in 1874 and was raised mostly in London. He led three expeditions to the Antarctic: the Discovery Expedition (1901 – 1903), the Nimrod Expedition (1907 – 1909), and the Imperial Trans-Antarctic Expedition (1914 – 1917). He suffered a fatal heart attack while en route to his fourth Antarctic expedition, a planned attempt to circumnavigate the continent.