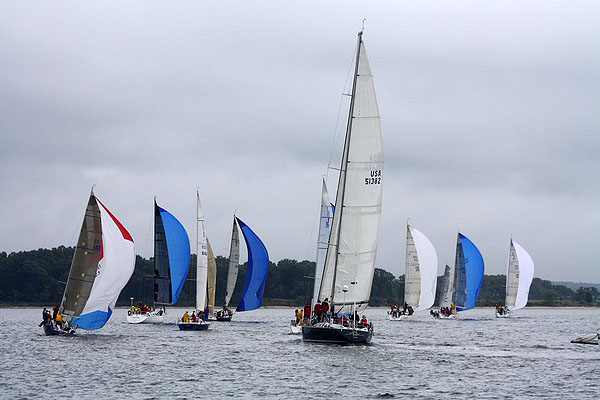 The Antigua Barbuda Hamptons Challenge Regatta will return to Long Island Saturday, July 22, 2017 and provide the biggest sailing prize in the Northeast to the winner. The winning Captain and Crew of 5 win an all-expense paid trip to Antigua to sail in Antigua Sailing Week 2018, regularly named in the top 5 regattas in the world.
For those looking to take part in the excitement without being on a boat, the Antigua and Barbuda Hamptons Challenge Regatta will be followed by the Caribbean Cocktail Awards Party that will take place under a tent at Havens Beach in Sag Harbor. The cocktail party will feature a live band from Antigua, as well as food and drinks to provide a little slice of the culture and music from Antigua. As an added bonus, attendees will be able to participate in a Chinese auction and Raffle, with many amazing prizes including a 5-night/5 day stay at the historic Copper and Lumber Store Hotel at Nelsons Dockyard, Antigua.
The event is presented by the Antigua and Barbuda Tourism Authority. Antigua and Barbuda is located in the heart of the Caribbean Sea, the twin-island paradise offers visitors two uniquely distinct experiences, ideal temperatures year-round, a rich history, vibrant culture, exhilarating excursions, award-winning resorts, mouth-watering cuisine and 365 stunning pink and white-sand beaches – one for every day of the year. Antigua and Barbuda offers visitors rich history and spectacular topography that provides a variety of popular sightseeing opportunities. Nelson's Dockyard, the only remaining example of a Georgian fort a listed UNESCO World Heritage site, is perhaps the most renowned landmark. Antigua and Barbuda's tourism events calendar includes the prestigious Antigua Sailing Week, Antigua Classic Yacht Regatta, and the annual Antigua Carnival; known as the Caribbean's Greatest Summer Festival.
Peconic Bay Sailing Association is the host organization, and the Regatta and Cocktail Awards Party raises funds for local non-profit, i-tri – an empowerment program for adolescent girls on the East End of Long Island. The race will take place around Noyac Bay, with the Cocktail Awards Celebration taking place from 5:00-8:00 pm under a tent at Haven's Beach, Sag Harbor with tickets $45 in advance and $50 at the door.
For Regatta Registration and Party Tickets visit: http://www.antiguabarbudahamptonschallenge.com/.