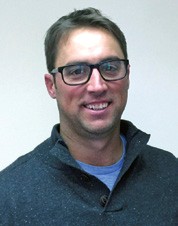 Sparcraft America, a leading manufacturer of high end, custom aluminum spars based in Charlotte, NC, has hired Mike Coe as Sales and Marketing Manager. Coe will work firsthand with all Sparcraft dealers to ensure their end-users have a great experience each time they raise their sails. He will also coordinate the marketing efforts to help raise product awareness and make sure each dealer receives all necessary marketing support.
Coe comes to Sparcaft with an eight-year background in sailmaking. "Mike's wide experience and energy will be invaluable in directing our identity into the future," said Vernon Hultzer, General Manager of Sparcraft America. "Our goal is to be the company that makes spars that are both high performance and durable, but also very easy to use. I fully expect Mike's hands-on experience will help us achieve that."
In addition to growing the market for cruising rigs, Coe will manage and grow Sparcraft's involvement in one-design racing through fleets such as the J/80, Etchells, and J/105. "Sparcraft is well known in one-design racing circles as being the best provider for classes that use aluminum spars," Hultzer continued. "Mike has extensive experience in almost all of the classes we service and will be a great resource for those sailors as they look to upgrade their rig." Coe, who will work from Sparcraft's Annapolis office in Eastport, MD, can be reached at mike@wichard-sparcraft.com.