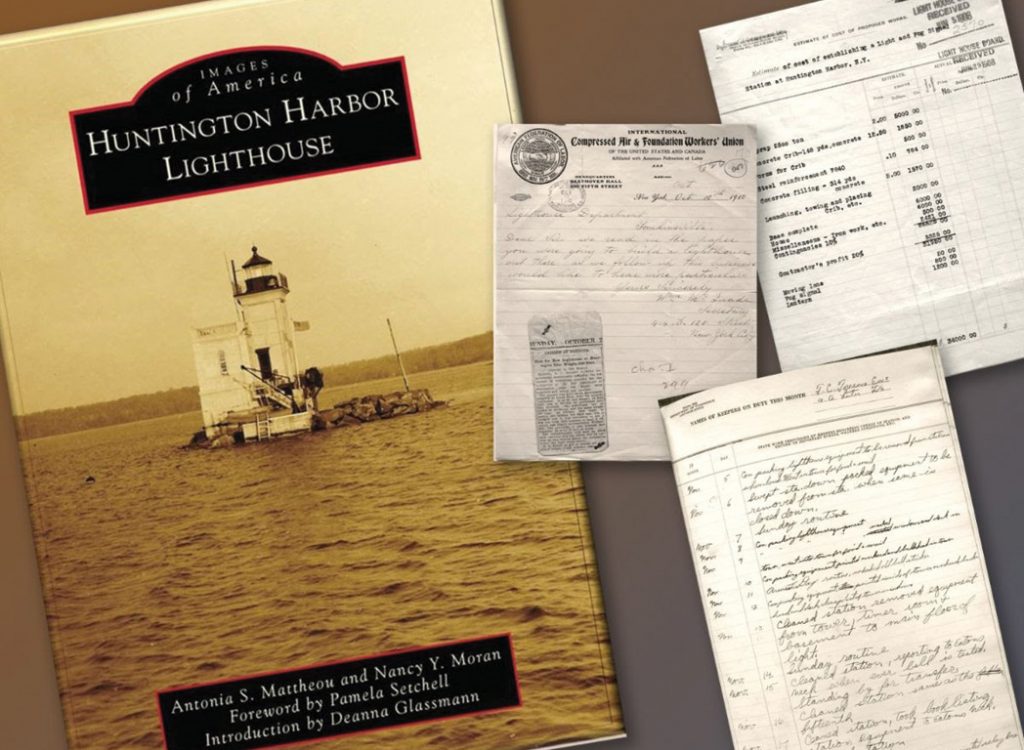 Proceeds from the sale of a new book, Huntington Harbor Lighthouse by Antonia S. Mattheou and Nancy Y. Moran, will the help fund the Huntington Lighthouse Preservation Society's ongoing efforts to restore, preserve and maintain the historic beacon, which is listed in the National Historic Register.
"We are honored to have a book published about our beloved lighthouse and its predecessor," said Pamela Setchell, President of the Huntington Lighthouse Preservation Society. "We are incredibly proud of co-authors Antonia Mattheou and Nancy Moran for their painstaking efforts and years of research! It's a groundbreaking work of historical information describing the story of both Huntington Lighthouses and the agonizing attempts to restore the present Lighthouse starting in 1985. The book also brings to life both iconic and lesser-known figures in the history of our town."
A recent addition to Arcadia Publishing's "Images of America" series, the paperback book relates true stories of breaking boundaries and achievements beyond expectations, and it's full of archival images and historic documents, many of which have never seen or published before. The book's foreword was written by Setchell, and Preservation Society Vice President Deanna Glassman provides the introduction.
To reserve a copy (or multiple copies to give to your favorite lighthouse lovers), visit huntingtonlighthouse.org/book. For additional information or to make special delivery arrangements, email Corresponding Secretary Michele Miroff at Michele@huntingtonlighthouse.org. "Please note that by purchasing the book directly from the Preservation Society's website," said Setchell, "every penny of profit from its sale will help to keep the Light shining!" ■