I went to high school at Fairfield Prep, in Fairfield, CT. When I attended, it was a small campus with two four-story buildings on either side of a 'quad.' (The school has since added an addition linking the two buildings). Prep sits on Fairfield University's campus, about a mile and a half from Long Island Sound.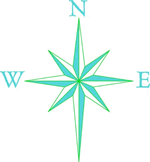 I had classes on every floor, but my fourth floor History and Math classes were always my favorites. Now, I cannot solve equations, and if you asked me any date of significance, I would likely not be able to match it up to its historical event. Furthermore, getting to the fourth floor in between classes before the bell would ring was difficult at best with a 20-pound backpack and a crowded stairwell to climb.
I liked reaching those fourth floor classrooms because they were the only rooms with a view of the Sound. Even on the coldest of winter days I would imagine myself aboard the transiting tug, or fast forward to the warm summer months and sailing with friends. It's no wonder I didn't do well in History or Math – but hey, if I'd not daydreamed about boating all the time, perhaps I'd be doing something completely different with my life, instead of sitting here in my little office, enjoying myself at the keyboard, wearing jeans and a t-shirt, dog at my feet…maybe I'd be in a stuffy meeting, running for a plane or a train or maybe laying tile…who knows?
Prep was – and still is – a great school. I believe that my time there, although not as fruitful academically as my parents probably envisioned when they wrote out their checks each year, was well spent. I sailed while in high school, but not on the Prep team. There was no team back then. I sailed during the summer and on big boats with my friends. Prep has since formed a Varsity sailing team, of which I was coach for a few years.
Fairfield Prep led to Boston College and four years on the sailing team there. Again, my classes came and went and I paid a little more attention than in high school, but for some reason I always thought about hopping in the team van and driving to MIT (where we sailed at the time because BC had yet to acquire a sailing venue of its own) or to the marina for big boat practice aboard our coach's great boat Face Off – a beautiful Ron Holland 40. I obtained my degree at BC, but my real college memories exist on the water. We sailed at the US Coast Guard Academy, the US Naval Academy, US Merchant Maritime Academy and many other great venues. I often think back about what a fantastic opportunity it was – and what a spectacular time I had.
When I graduated BC, I went to work for a consulting company. My daily commute to New York had me aboard the Metro North train at 6:24 in the morning and I would usually hop the 6:36 in the evening if I was lucky. Wednesdays and Thursdays were always difficult during the summer months because I would see all the beer can races going on as a blur from select spots along the route home. Often I'd stop at the club to hear the war stories and endure a little ribbing for showing up in a suit. It felt good to leave the hustle of the city and the stress of the job and hear about that evening's races.
Now that I've left the grind and boating is my 'profession,' that longing to be near or on the water hasn't diminished one bit. There is still work to be done and obligations to be met in the office and at home. This winter I chose not to frostbite and instead try to 'get a little work done around the house.' Every time I know my friends are out there mixing it up, I feel as though I should be there with them. The work is getting done, but I often find myself daydreaming like I did in high school.
What is the moral of these ruminations? Nothing really, I just love sailing and I often get to thinking how being on the water has always been a part of my life, even when life got in the way of being on the water. I guess that's what makes our time out there so special.
Enjoy boating…even if it's from a fourth floor window, speeding train or just a reflection.
See you out there!