Our friend Brec Morgan is a marine artist and a solo circumnavigator (and one of the coolest people we know!), and his amazing paintings will be shown at three Connecticut galleries in the upcoming weeks.

In September, Brec's work will be featured in the "Small Journeys" exhibit at Gilded Lily Gallery (https://www.gildedlilygallery.com), located at 101 River Street in Milford, Connecticut. The opening reception is Saturday, September 7 from 2 to 6 pm. "Gilded Lily is a lovely shop and the owner, Rosemary, is a gifted artist as well," says Brec's lovely wife Sandy. "You will enjoy the atmosphere as well as the art!" This exhibit runs through September 29.
Rolling In will be shown at Gilded Lily Gallery's "Small Journeys" exhibit.
Next up is "Water," a group show at Axel Interiors (https://axelinteriors.com/), located at 33 North Avenue in Norwalk, Connecticut. This exhibit will showcase Brec's paintings and works by three other talented artists painting water. The opening reception is Saturday, September 21 from 5 to 8 pm.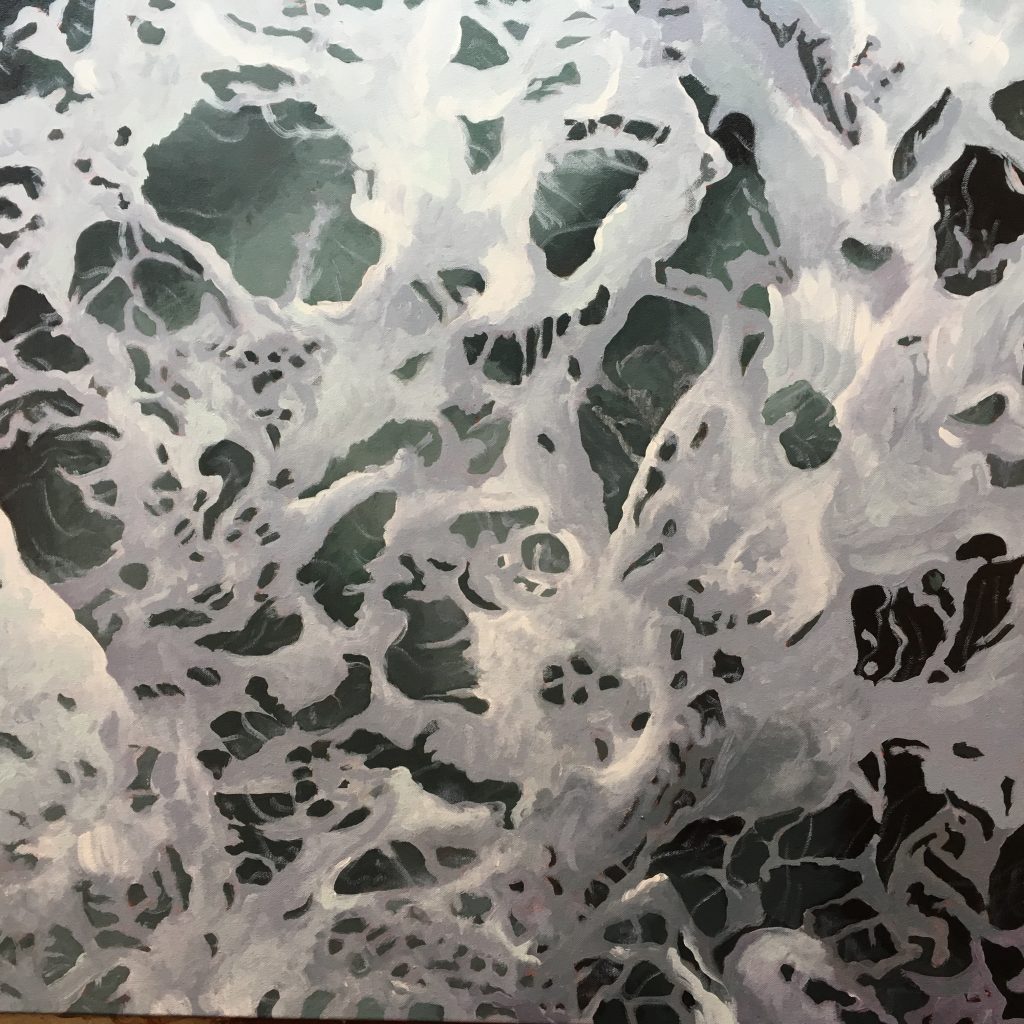 This painting, one of a series by Brec inspired by the patterns in the wake of a Scottish ferry in Orkney, will be in the "Water" exhibit at Axel Interiors.
On Saturday, November 9 and Sunday, November 10, you can view Brec's work in his own studio during the 11th Annual Open Studios at the American Fabrics Arts Building (http://amfabarts.com/, a repurposed factory at 1069 Connecticut Avenue in Bridgeport, Connecticut. Featuring the works of more than 25 unique artists (including Brec) who open their studios to the public each year, this show is open from 10am to 5pm both days.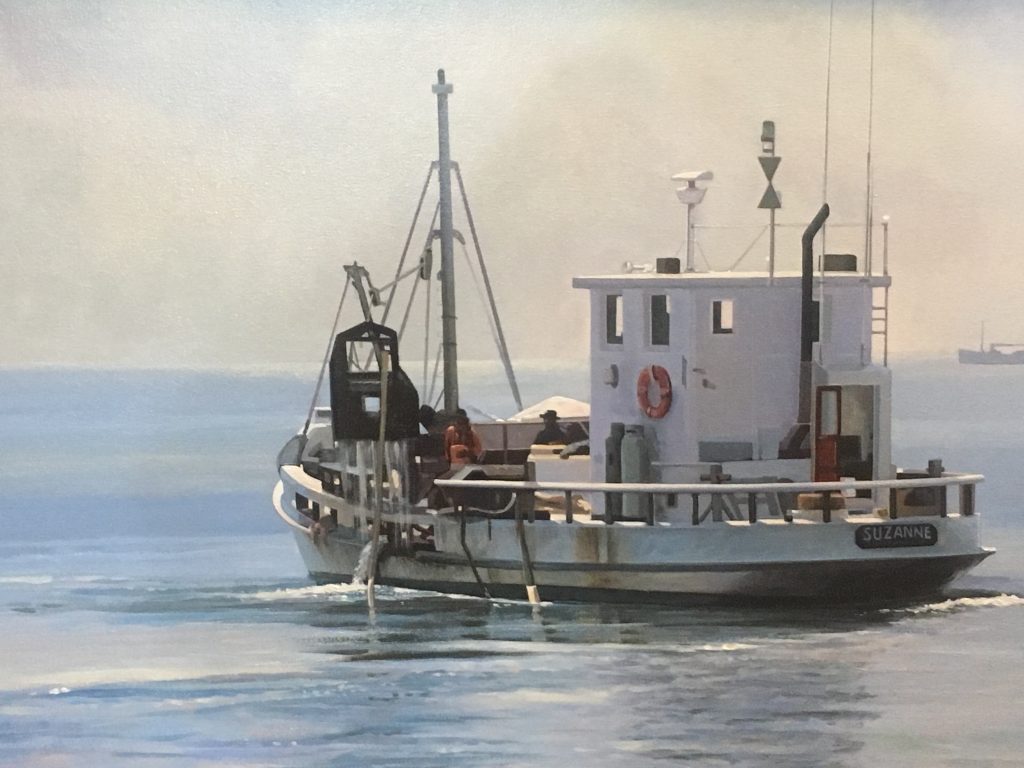 Oyster Boat Running Up the Sound, depicting a working vessel off Milford, Connecticut, was selected for showing at the 29th Annual International Marine Art Show at the Maritime Art Gallery at Mystic Seaport Museum. It will be on display at the Open Studios show.
A Connecticut native, Brechin Lee Morgan spent summers of his youth on a mile-long beach in Waterford, where he watched ships entering and leaving the harbor. At 16, he left high school to work in Greenwich Village. He hitchhiked across the country and through Mexico, riding over 1,000 miles through the southwest in railroad boxcars. He worked in the Virgin Islands on a Brixham trawler sailing to Martinique. He subsequently studied painting at the Silvermine College of Art in New Canaan, Connecticut. Working for a while on an oyster boat in Long Island Sound, he then started a sign company in Norwalk. During the ensuing 23 years, he painted several large outdoor nautical murals in the greater Norwalk area.
After giving the sign company to his daughter, Brec departed Block Island in November of 1998 aboard Otter, his 27-foot Pacific Seacraft Orion, to sail singlehanded around the world. Logging 32,000 miles and visiting 32 countries, he returned to Block in May of 2003. In acknowledgement of his accomplishment, the Joshua Slocum Society presented Brec with their prestigious Golden Circle Award. You'll find more information at http://www.otternews.com, as well as a link to purchase his highly recommended book about the voyage, We're All On the Journey.
Returning to Connecticut, Brec set up a studio at American Fabrics Arts Building (AMFAB) in Bridgeport, painting from his sailing and marine experiences. "The visual poetry of the many seas I have sailed, its far-flung islands and the ships that venture on it continue to inspire my work," he says.
Brec occupies Studio 408 in AMFAB, and he can be reached at (203) 257-6695 and brecmorgan@aol.com. To learn more about Brec and view his portfolios, log onto http://www.brecmorgan.com.